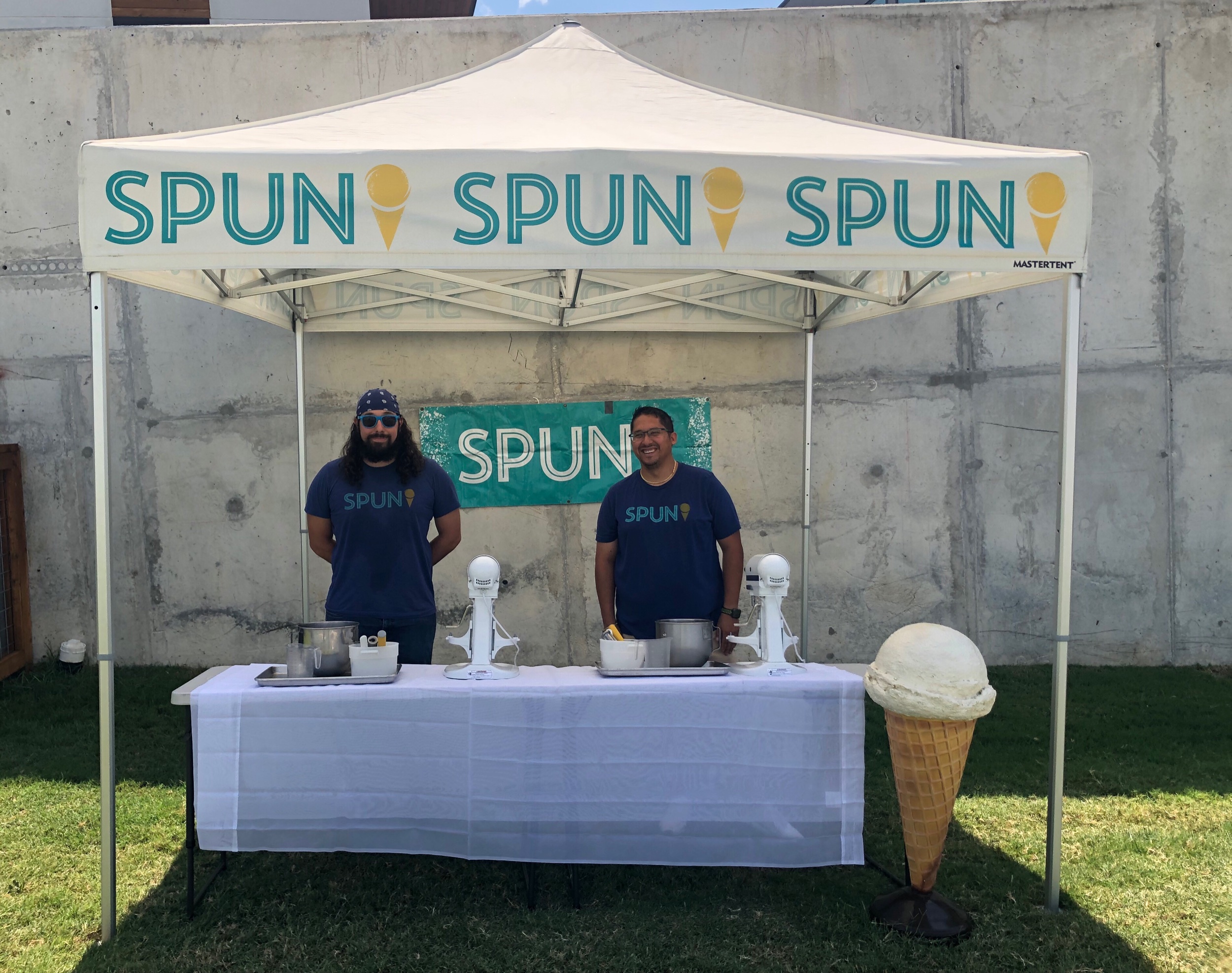 Catering & Ice Cream Truck
We'd be honored to be a part of your next special event! Not only does our liquid nitrogen process provide a fun, engaging show for your guests, but the flash freezing creates the freshest, creamiest ice creams. Great for birthday parties, weddings, bachelorettes and corporate team building.
Value:
Catering on-site: $500 minimum

Catering using Ice cream Truck fee: $500 plus $500 minimum
All our bases and artisan toppings are created in small batches by our in-house pastry chef. We will customize a menu of flavors, toppings and sundaes for your guests!
We're happy to share more about the science behind our ice creams and the sourcing of each of our hand-selected ingredients.
Thank you for considering supporting a local, sustainable-minded business.
Email catering@spunicecream.com for questions or to reserve your ice cream dessert catering event.
Events & Parties We've Catered